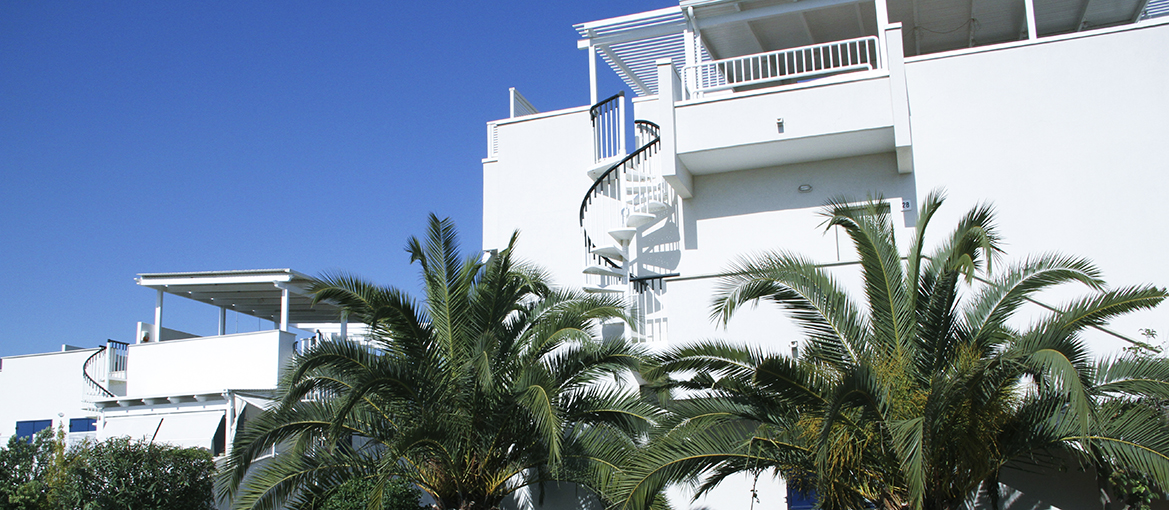 Surrounded by greenery and situated only a few metres from the Adriatic Sea, the exclusive Residence Costa Ripagnola is near Cozze, between Mola di Bari and Polignano a Mare. Due to its central location, it is about 4 km from the port town of Polignano a Mare, and 6 km from the historic city centre. The complex consists of apartments and villas, and offers comfortable interiors with great attention to detail; it has a tennis court, two swimming pools adjacent to the lawn area, direct access to the sea so you can enjoy the beach of pure white pebbles blanketed by crystal clear blue waters. The Residence is located a few kilometres from Ripagnola Coast's most famous attractions, such as: Bari, Alberobello, Locorotondo, Cisternino, Ostuni, and Matera.
The ideal place for those who want a holiday full of elegance, relaxing in perfect harmony with the suggestive nature of this place, and the stunning views of the Adriatic Sea it's perfect for the whole family.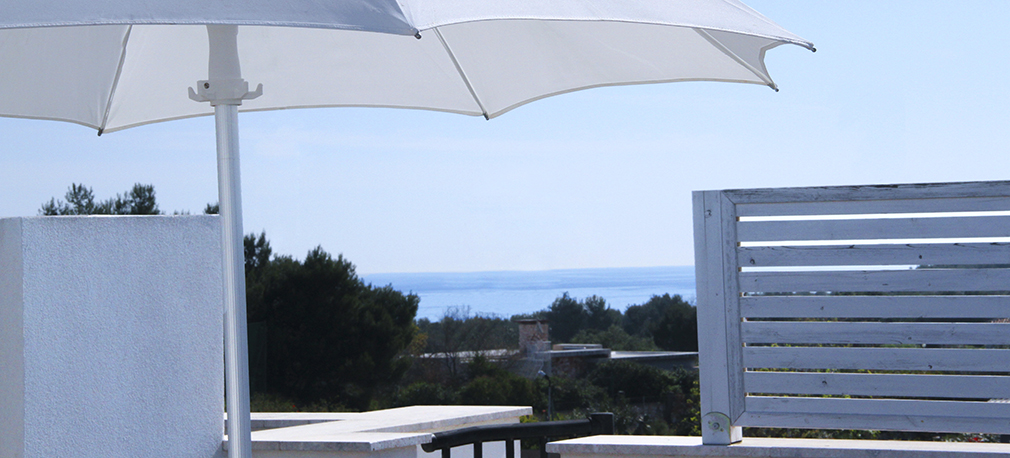 Residence by the sea
Waking up in the morning you can admire the view the beauty of the sea right from your room, and you can hear the crashing of the waves, enjoying the warm sun on your skin, relaxing on the beach...
This is what it's like staying at Residence Costa Ripagnola.